In Paroikia, the first site that a traveller must visit is the church of Ekatontapyliani (or Katapoliani), near the port of Paros. This long-suffering church, is believed to have been built by Agia Eleni(Santa Helen), mother of the firts byzantine and christian emperor Constantine, and has underwent through centuries of destructions, raids and renovations that have alternate its original form. Many findings, however, from excavations at its basement, are now exhibited at Paros Byzantine Museum. At the town of Paros, it's the turn of the Archeological Museum to attract visitor's interest, with its exhibits covering a period of 6000 years: from Neolithical Era to the Roman Age, with the archaic and classical sculptures exhibition being the most impressive one, all af which made from the local marble, and definitely the unique 3rd part of the 'Parian Chronicle', an engraved chronological record of historic and literary events, with the other 2 parts being in London. Another important sight is the Castle of Paroikia, built by the Venetians in 1260 from ancient tesmples' architectural parts, mainly of Athina's archaic temple, which is visible at many places that these parts have been built in. Inside the castle, the visitor can roam around many small chapels, amonf which Agios Konstaninos(Saint Constantine) is the most important architecture-wise.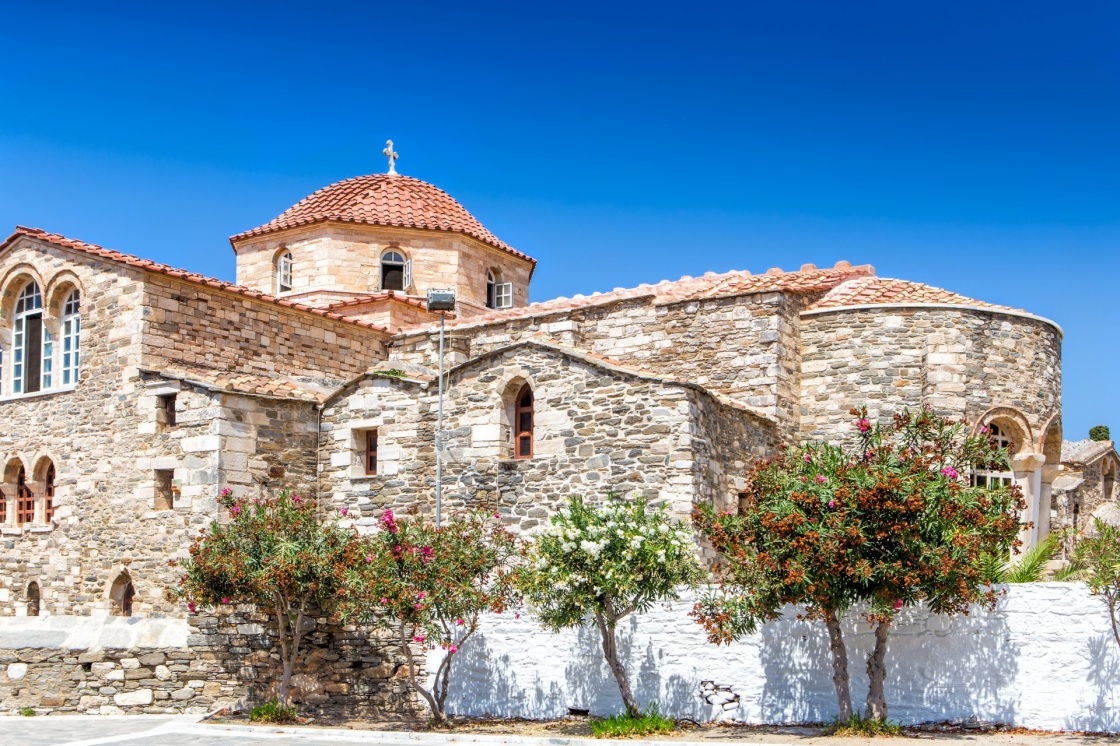 'The Ekatontapiliani church in Parikia old town, Paros, Greece' - Dafinka / Shutterstock
Near Paroikia, at Psychopiana valley, lies the Valley of Butterflies, an amazing, green, bushy plain, where endless flocks of butterflies rest from May until late August.
North of Paroikia, following the signs to Dilios Apollon Temple, we arrive onto a hill with an amazing view where the temple was founded during 5th BC century, and apart from the altar with its yard, it also included an Artemis(Diana) small temple and a small place where symposiums were held.
Northeast of Paroikia, at the Paros mountains, lies the Loggovarda monastery, whose monks -strictly a male monastery, entrance to women is forbidden - are very creative and talented, as some of them are into byzantine icon art, others into bookbonding art and the rest are occupied with the wine-production and the cultivation of monastery's fields.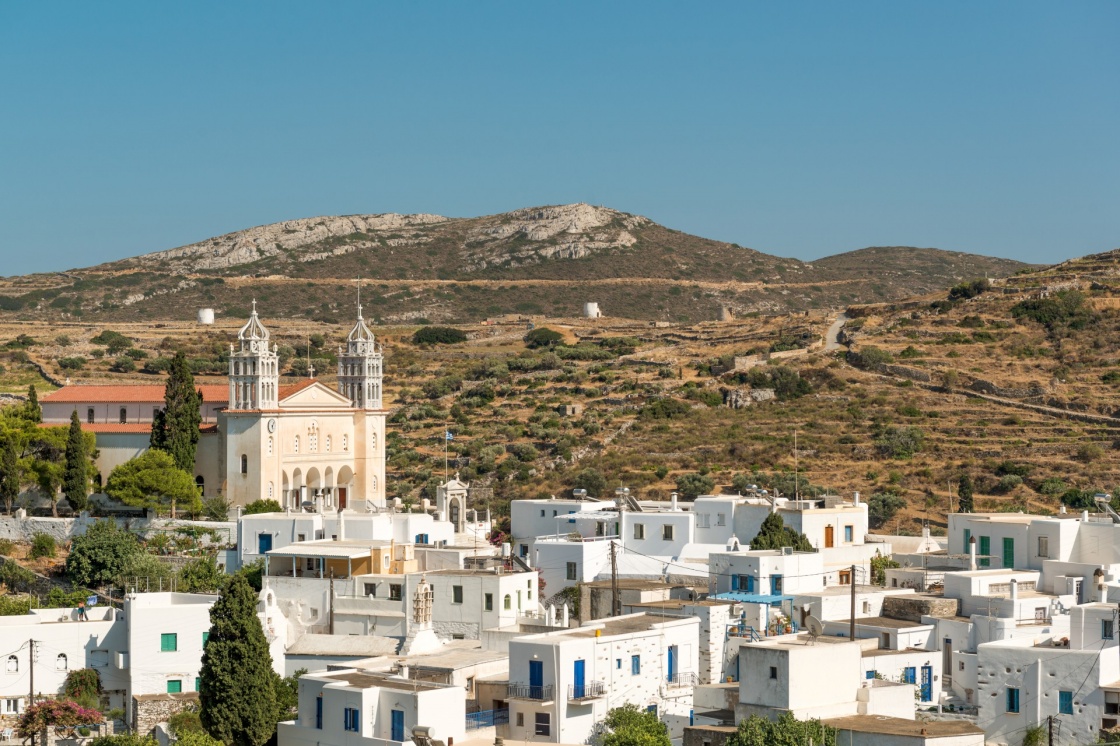 'Famous Lefkes village on Paros island, Greece' - Natalia Bratslavsky / Shutterstock
Before Lefkes, the small but beautiful and total-white Marathi, has 3 churches at the east and the ancient marble quarries, of the famous for its clarity Paros marble, of unique clarity and quality, has been a source of wealth for the island from ancient years and for many centuries on.