Visitors can reach Antiparos with a boat from Pounta at the west coast of Paros, but there are also some routes from Paroikia. It's a small and more 'low profile' island than Paros, yet with many geographic similarities, even though Antiparos is one of the most fertile island of Cyclades.
This small island only has two villages, Kastro and Kampos, along with some cottages and farmhouses scattered through the island. Kastro, also being the administrative center of the community, has taken its name from the Venetian castle, which defines the limits and fortifies the village, including many narrow alleys and picturesque houses, although residency has been expanded outside the walls.
Famous for its beautiful beaches, the sandy beach Kaloudia and Theologos are the closest to the castle. Moreover, Sifneikos Yalos (Shore of Sifnos) behind the village and the three continuous beaches Psaralykes near the port offer more choices to the visitors. Following the only road, the visitor will find Glyfa, Apanthma and Agios Georgios at the south, while near Kampos there is the not-so-accessible beach of Livadi. Finally, the Cave of Antiparos, a really impressive and worth-visiting natural sight, with its impressive arched entrance at the level if the sea and Agios Ioannis Spiliotis (Saint John of the Cave) chapel at this point, which lead the visitors inside the cave, at the bottom of the mountain, where stalactites and stalagmites create an interesting geological pattern.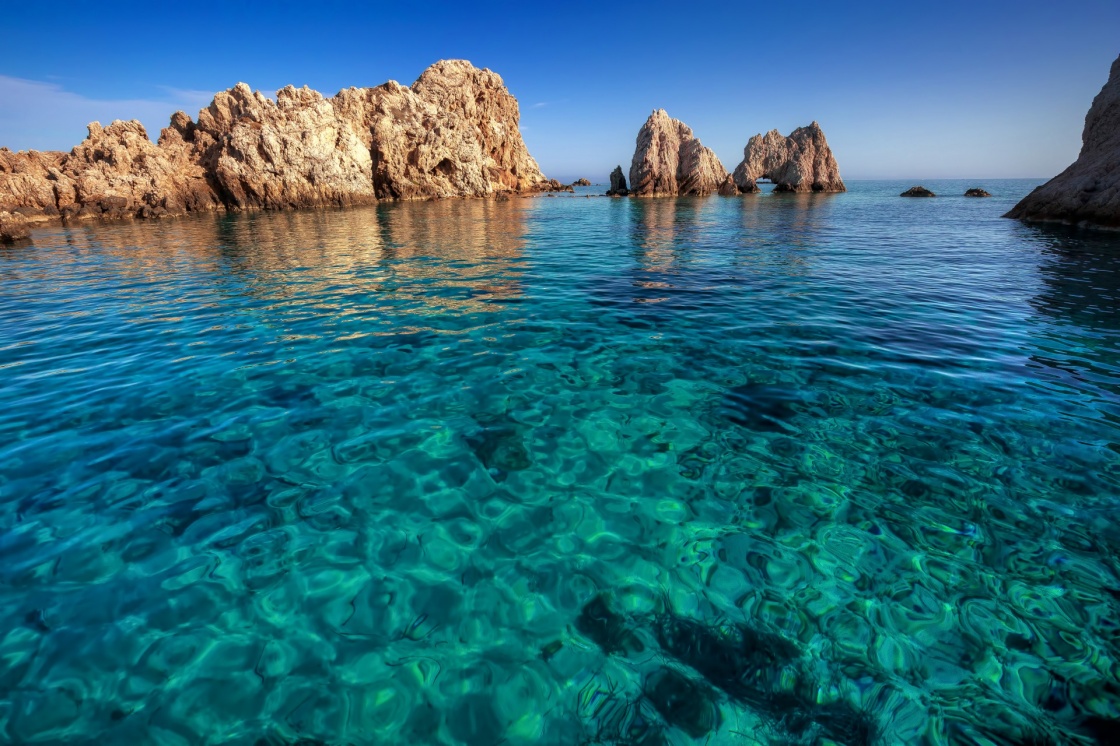 'A little islet with fantastic transparent waters, Antiparos island, Cyclades, Greece' - Lemonakis Antonis / Shutterstock